If you suspect any virus or your system seems slow you need to perform a scan. A Virus scan which is possibly perform by Windows Defender. To Perform the a Manual Scan follow following steps.
Go to "Windows Defender" tab, you can also have Windows Defender run a quick manual scan by clicking the "Quick Scan" button. Typically, you won't need to bother with this since Windows Defender offers real-time protection and also performs regular automatic scans. However, if you just want to be safe—maybe you just updated your virus definitions—there's absolutely no harm in running a quick scan.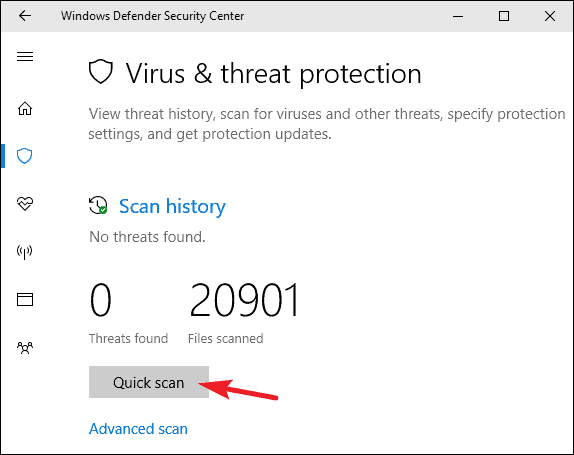 You can also click the "Advanced scan" link on that screen to run three different types of scans:
Full scan: The quick scan only scans your memory and common locations. A full scan checks every file and running program. It can easily take an hour or more, so it's best to do this when you don't plan on using your PC much.
Custom scan: A custom scan lets you choose a particular folder to scan. You can also do this by right-clicking any folder on your PC and choose "Scan with Windows Defender" from the context menu.
Windows Defender Offline scan: Some malware is tough to remove while Windows is running. When you select an offline scan, Windows restarts and runs a scan before Windows loads on the PC.