If you want to reinstall your Windows 10 here is the guide by which you will find the way to do so! All you need to perform several steps in order to fresh start or reinstall the Windows 10.
The "Reset this PC" feature resets your PC to its factory default settings. If you installed Windows yourself, that means you'll have a clean Windows system. But you probably didn't install Windows yourself. Like most people, you probably purchased a PC that came with Windows, plus some extra bloatware.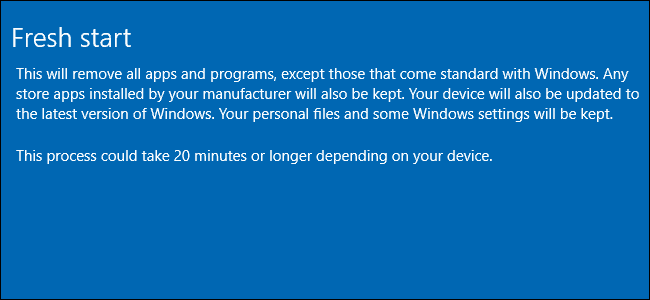 In that case, resetting your PC will reset it to the way you got it from the factory–which includes all the software the manufacturer originally installed on your PC. From annoying bloatware to useful software drivers, it will all come back. You'll have to either live with that junk or spend time uninstalling it.
To get rid of the bloatware for a clean, fresh-from-Microsoft Windows 10 system, you previously had to download Windows 10 installation media, create a USB drive or DVD, and then reinstall Windows 10 yourself. Windows' new "Fresh Start" feature makes this process much simpler, allowing normal PC users to completely reinstall Windows in a few clicks.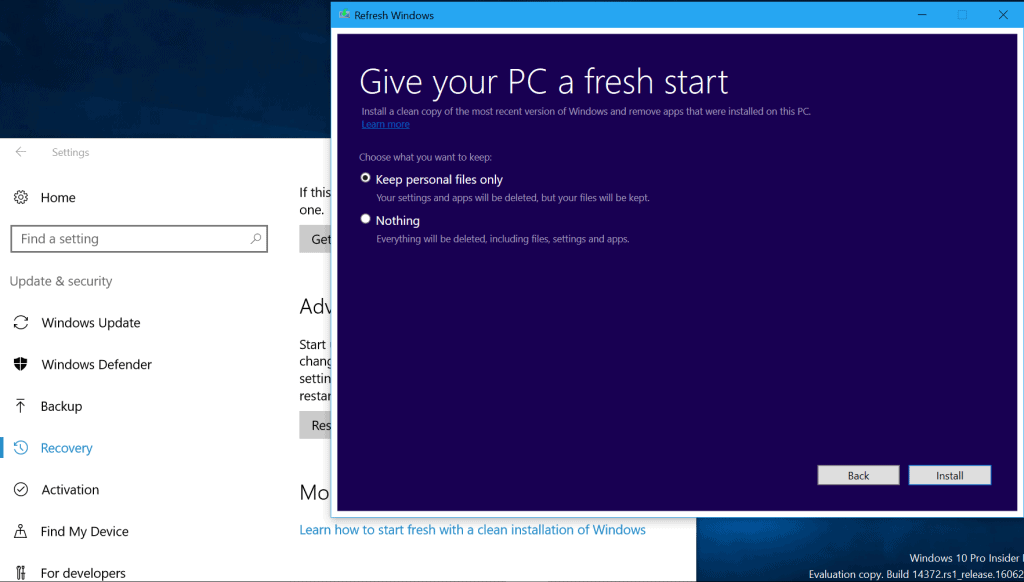 Even Windows geeks, who often reinstall Windows on every new computer they get, can save some time with the "Fresh Start" feature. Just follow the instructions to quickly and easily reinstall Windows 10 on a new PC.
You'll then need to reinstall and authorize iTunes after this process is finished. If you have a product key for Microsoft Office, you'll need to ensure you have that product key to reinstall Office later. If you use Office 365, you can download and install Office once again afterwards. The same goes for any other application that requires a key or authorization.