Hide Cortana: Right click on taskbar and uncheck "Show Cortana button." You don't need it to use Cortana. (This does not disable Cortana. If you have privacy concerns about Cortana, however, you can also disable it.)
Hide the search icon: Right click on taskbar and select "Hidden" under Search.
The Task View button can stay if you want a reminder to use this nice Windows 10 functionality, but never access it through the icon. Always use the shortcut, Windows key + Tab.
Uncheck all toolbars: Right click on the taskbar and uncheck everything under "Toolbars."
Hide People: Uncheck "Show people on the taskbar."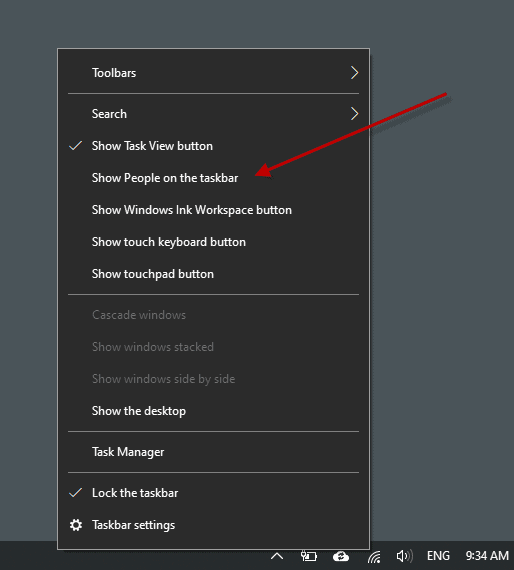 Hide all useless icons in the taskbar:
The only icons that should appear here are: Battery, Sound, Wireless, and Google Drive (for fast check of synchronization).
The rest of the icons can be hidden, but they're still accessible by clicking on the up-arrow.
If you use more than one language, activate them in the taskbar: Right click on the language in the taskbar (the three letters of your default language) and add it in "Preferred languages." In order to switch quickly between your selected languages, use the shortcut Alt + Shift.
Clean your taskbar of useless icons: You very likely only need Chrome, Windows Explorer (or another preferred file system app), and perhaps one or two more applications that you use every day. Remember that you can quickly open these applications by pressing the Windows key + the number of the location of the app in the taskbar.