Here in this article i am going to share you the simple and useful method to make a Windows 10 Bootable USB Drive. As we all no carrying Windows 10 or other operating system in CD or DVD are old school methods. But now we can use USB Drives which are portable and user friendly! Talking about Microsoft's latest operating system windows 10, is really powerful and loaded with many new features comparing to previous version. We have already have a guide on how to make an Ubuntu bootable USB.
Windows 10 may very well be Microsoft's greatest platform ever made. Windows 10 is not only more familiar from a user experience standpoint, but it also includes so much of what businesses need—including enterprise-grade security, identity and information protection features, which reduces complexity and proves a better experience for the modern needs of business. To get Windows 10 Bootable USB you need a USB Drive and Windows 10 ISO latest or the desired version.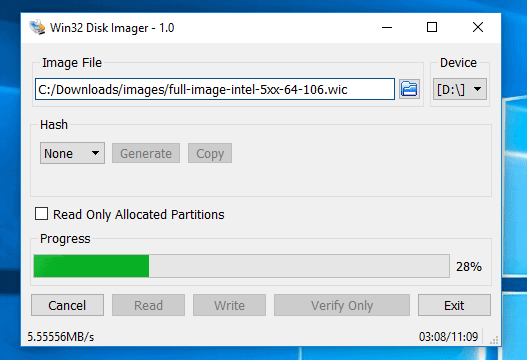 About Win32 Disk Imager
This free software comes with really simple and easy to use interface. Its Windows aimed application for transferring files by burning them into USB drives, SD cards, and such portable devices. You can also boot entire operating systems like windows 10, Ubuntu etc from your computer it is pretty smoothly software comparatively. The developers are constantly fixing all the bugs and technical difficulties experienced so it aims at constant improvement.
Microsoft says its latest update it is a further expression of how they've moved to Windows as a service, and a delivery on their promise to keep improving Windows over time, utilizing the feedback they receive from customers through the Windows Insider Program.
Steps to Windows 10 Bootable USB using Win32 Disk Imager
Win32 Disk Imager is really compatible with Windows and works smoothly in the case of Windows 10 Bootable USB. This is also a very user-friendly tool hence easy to operate. Follow the steps given above carefully and make sure to get it right. If not you can always come back and try again.
First of all, the windows 10 OS ISO file should be in your hand ready for transfer.
You should have the downloaded version of Win32 Disk Imager or go to this link and download it now: Download
After installation, plug in one USB disk drive into one of the ports and keep all other slots empty.
Open the ISO file system from the Win32 Disk Imager and select it for copying.
From the drop-down list choose the USB you have just plugged in with care.
Click on the write option and press yes option in the pop-up window. This is the process that copies the ISO files into your USB.
You have the USB with the successful transfer of the Windows 10 OS ready to use in your hand.
As some extra steps make sure that the USB disk of your choice has enough space to hold the ISO files inside. Don't worry about your USB disk drive after installation, as if you need the USB sometime later for something important you can always format the disk and use it again.
Bottom Line
Writing an operating system into a USB drive or make Windows 10 Bootable USB drive can be tricky manually but it can be done easily by applications like Rufus and Win32 Disk Imager. If you have any further questions you can always checkout our FAQ Section also you can do comment.